.. ..
.
The Rape of Lucrece
A Study Guide
Cummings Guides Home..|..Contact This Site..|..Shakespeare Books
.
.
Study Guide Prepared by Michael J. Cummings © 2003
Revised in 2010.©
.......The Rape of Lucrece is a narrative poem (one that tells a story) focusing on the rape and tragic death of the title character and on the revenge that follows.
Setting
.
.......The time is immediately before the establishment of the Roman republic in 509 BC. The places are Ardea, twenty-four miles south of Rome; Collatium, ten miles east of Rome; and Rome.
.......On May 9, 1594, the poem was entered in the Hall Book of the Worshipful Company of Stationers, the English government's pre-publication registry. Later in the same year, John Harrison of London published the poem in quarto form, and it became highly popular with educated readers. The poem was listed in the Hall Book under the title of The Ravyshement [Ravishment] of Lucrece but was published with the title Lucrece. The Rape of Lucrece was substituted as a title at a later date.
.......The History of Rome, by Livy (full name, Titus Livius), was one of Shakespeare's most important sources for The Rape of Lucrece . Livy (59 BC-AD 17) wrote about early Rome—from its legendary founding in 753 BC to the age of Caesar Augustus, down to about 9 BC. Livy's History—told in 142 volumes, of which thirty-five survive intact and others survive in fragments or in references to his History in works of other writers—is a masterpiece and required reading for all historians. However, Livy was a moralist who wrote history as a reformer. He was also

a layman who had little experience in the day-to-day workings of government. When writing, he sometimes accepted undocumented accounts—accounts more properly categorized as legend than as history. Such is his account of the rape of a woman named Lucretia (the Lucrece of Shakespeare's poem). The account is taken as fact by some, fiction by others. Thus, Livy—a rich source of information about early Rome during the age of kings—was not always reliable.
......Fasti (Calendar) by the Roman poet Ovid (full name, Publius Ovidius Naso) was another important source of information. Shakespeare may have used an English translation of Fasti by Arthur Golding, although it is just as likely that he used an original Latin text. Of course, he may have paged through both texts while writing his poem. Ovid (43 B.C.-18 A.D.) is famous for his love poems, but Fasti was a twelve-volume account of the Roman calendar that listed special events and festivals on a given day. Book II of Fasti tells the story of the rape of Lucretia, or Lucrece, because of its importance as a significant turning point in Roman history. Used as evidence of the corruption of the reigning King of Rome (his son was the rapist), the incident led to the overthrow of the king and the establishment of the Roman republic.
.......Shakespeare dedicated The Rape of Lucrece to Henry Wriothesley, the Third Earl of Southampton. Wriothesley (1573-1624) was a patron of Shakespeare and other writers of the time. Although a favorite at the court of Queen Elizabeth I, his association with the headstrong Robert Devereux, the Second Earl of Essex—another fixture at court—led him to take part in Devereux's 1601 rebellion against the queen. Wriothesley was sentenced to life imprisonment.
.......The format of the poem is rhyme royal. In this format, each stanza has seven lines in iambic pentameter, and each stanza has a rhyme scheme of ababbcc. Geoffrey Chaucer, author of the Canterbury Tales, pioneered this format in England in his works Troilus and Criseyde and The Parlement of Foules. Rhyme royal was going out of fashion when Shakespeare wrote Lucrece, although later poets—including John Milton in the seventeenth century and John Masefield in the twentieth—revived it. The first two lines of the poem demonstrate the iambic-pentameter scheme:
.
.......1...................2..............3............4............5
From THE..|..be SIEGED..|..Ar DE..|..a ALL..|..in post,
......1...................2..................3....................4...............5
Borne BY..|..the TRUST..|..less WINGS..|..of FALSE..|..de SIRE
Characters
Lucrece: Honorable and upright woman of great beauty.
Collatine: Lucrece's husband, a Roman soldier who boasts about his wife's beauty.
Tarquin (Sextus Tarquinius): Roman soldier who steals into Collatine's house when Lucrece is alone and vulnerable to his advances.
Lucretius: Father of Lucrece.
Junius Brutus: Friend of Collatine and Lucretius.
Messenger: Person who delivers a message from Lucrece to Collatine.
Lucius Tarquinius (Tarquin the Proud): Father of Tarquin and king of Rome. His name appears in the Argument (introduction).
Servius Tullius: Father-in-law of Lucius Tarquinius. His name appears in the Argument (introduction).
Publius Valerius: Friend of Collatine and Lucretius. His name appears in the Argument (introduction).

.......In an introduction called "The Argument," Shakespeare summarizes the historical events recounted in the poem. Here is the Argument:
.......Lucius Tarquinius, for his excessive pride surnamed Superbus, after he had caused his own father-in-law Servius Tullius to be cruelly murdered, and, contrary to the Roman laws and customs, not requiring or staying for the people's suffrages, had possessed himself of the kingdom, went, accompanied with his sons and other noblemen of Rome, to besiege Ardea. During which siege the principal men of the army meeting one evening at the tent of Sextus Tarquinius, the king's son, in their discourses after supper every one commended the virtues of his own wife: among whom Collatinus extolled the incomparable chastity of his wife Lucretia.
.......In that pleasant humour they posted to Rome; and intending, by their secret and sudden arrival, to make trial of that which every one had before avouched, only Collatinus finds his wife, though it were late in the night, spinning amongst her maids: the other ladies were all found dancing and revelling, or in several disports. Whereupon the noblemen yielded Collatinus the victory, and his wife the fame. At that time Sextus Tarquinius being inflamed with Lucrece' beauty, yet smothering his passions for the present, departed with the rest back to the camp; from whence he shortly after privily withdrew himself, and was, according to his estate, royally entertained and lodged by Lucrece at Collatium. The same night he treacherously stealeth into her chamber, violently ravished her, and early in the morning speedeth away. Lucrece, in this lamentable plight, hastily dispatcheth messengers, one to Rome for her father, another to the camp for Collatine.
.......They came, the one accompanied with Junius Brutus, the other with Publius Valerius; and finding Lucrece attired in mourning habit, demanded the cause of her sorrow. She, first taking an oath of them for her revenge, revealed the actor, and whole manner of his dealing, and withal suddenly stabbed herself. Which done, with one consent they all vowed to root out the whole hated family of the Tarquins; and bearing the dead body to Rome, Brutus acquainted the people with the doer and manner of the vile deed, with a bitter invective against the tyranny of the king: wherewith the people were so moved, that with one consent and a general acclamation the Tarquins were all exiled, and the state government changed from kings to consuls.
Summary of the Poem
Including Implied Historical Background
By Michael J. Cummings...© 2003

.

.......In the mid-Sixth Century, BC, Lucius Tarquinius murders his father-in-law to become King of Rome. He is an arrogant, despotic ruler, fully deserving his epithet, Tarquin the Proud, or Tarquinius Superbus. Because he covets the town of Ardea, twenty-four miles south of Rome, he orders troops there to lay siege.
.......While encamped at Ardea, officers gather after supper at the tent of the king's son, Tarquin, to socialize and tell stories. By and by, they begin extolling the virtues of their wives. One officer, Collatine, boasts that his wife, Lucrece, is by far the most beautiful and virtuous woman of all. His accounting of her excellent qualities arouses lust in the heart of young Tarquin; he must see this wonder for himself. So it is that he steals away to Collatine's home in Collatium, ten miles east of Rome, where Lucrece manages the household in the absence of her husband.
.......When he presents himself at her door as a comrade of her husband, she receives him hospitably. Her beauty and innocent charm astound him. Collatine's praise of her, generous as it was, was not generous enough. He resolves to have her. Lucrece believes him honorable and upright, a fine and noble gentleman like her husband; she is trusting to a fault. The narrator draws back the curtain of her mind:

..............This earthly saint, adored by this devil,
..............Little suspecteth the false worshipper;
..............For unstain'd thoughts do seldom dream on evil. (85-87)

The clever Tarquin ingratiates himself with guileless Lucrece, praising her husband's soldierly valor and "manly chivalry" (109).He also invents excuses for his visit, deciding to restrain his libido until nightfall. After supper, they while away the evening in conversation. When they retire to separate chambers, the omniscient narrator interprets Tarquin's motives and, in doing so, preaches a lesson:

..............Those that much covet are with gain so fond,
..............For what they have not, that which they possess
..............They scatter and unloose it from their bond,
..............And so, by hoping more, they have but less;
..............Or, gaining more, the profit of excess
..............Is but to surfeit, and such griefs sustain,
..............That they prove bankrupt in this poor-rich gain. (134-140)

.......When deepest night silences all living things, save for the howling wolf and the screeching owl, Tarquin steals forth to plunder his treasure. He lifts a latch. He knees open the door. Before him, Lucrece lies fast asleep. "Into the chamber wickedly he stalks, / And gazeth on her yet unstained bed" (365-366). Under his groping hands, Lucrece awakens and "Wrapp'd and confounded in a thousand fears, / Like to a new-kill'd bird she trembling lies" (456-457). She must submit to him willingly, he tells her, or he will take her by force. 'Lucrece,' quoth he,'this night I must enjoy thee: / If thou deny, then force must work my way" (512-513). Lucrece begs him, by all that is right and good, to leave her alone.

..............She conjures him by high almighty Jove,
..............By knighthood, gentry, and sweet friendship's oath,
..............By her untimely tears, her husband's love,
..............By holy human law, and common troth,
..............By heaven and earth, and all the power of both,
..............That to his borrow'd bed he make retire,
..............And stoop to honour, not to foul desire. (568-574)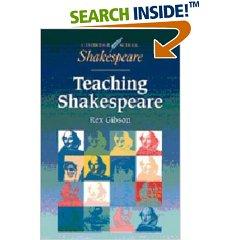 .......Tarquin deafens his ears to her pleadings—and takes her. "The wolf hath seized his prey, the poor lamb cries" (677). Then he leaves her, a wretched, heartbroken woman, polluted to the deepest fathom of her soul. "She hath lost a dearer thing than life" (687). With her nails, she tears her flesh. She says:

.............."O Night, thou furnace of foul-reeking smoke,
..............Let not the jealous Day behold that face
..............Which underneath thy black all-hiding cloak
..............Immodestly lies martyr'd with disgrace!" (792-802)

In handwritten messages, she summons Collatine from Ardea and her father, Lucretius, from Rome. While awaiting their arrival, she reflects on a painting of the Trojan War and recalls the suffering that resulted in Troy from the event that caused it: the abduction of the beautiful Helen, wife of King Menelaus of Greece, by Paris, son of King Priam of Troy.

.............."Here friend by friend in bloody channel lies,
..............And friend to friend gives unadvised wounds,
..............And one man's lust these many lives confounds:
..............Had doting Priam cheque'd his son's desire,
..............Troy had been bright with fame and not with fire." (1487-1491)

Lucrece compares Tarquin with Paris, and herself with Priam.

.............."To me came Tarquin armed; so beguiled
..............With outward honesty, but yet defiled
..............With inward vice: as Priam him did cherish,
..............So did I Tarquin; so my Troy did perish." (1544-1547)

.......After her husband and her father arrive with friends, Lucrece—now dressed in mournful black—tells them the shocking news, that she has been raped. "Mine enemy was strong, my poor self weak, / And far the weaker with so strong a fear" (1646-1647). Then, before naming the rapist, she asks them to avenge the terrible crime:

.............."But ere I name him, you fair lords," quoth she,
..............Speaking to those that came with Collatine,
.............."Shall plight your honourable faiths to me,
..............With swift pursuit to venge this wrong of mine;
..............For 'tis a meritorious fair design
..............To chase injustice with revengeful arms:
..............Knights, by their oaths, should right poor ladies' harms." (1688-1694)

But when she names Tarquin, she plunges a knife into her own breast. Astonishment paralyzes Collatine. But her father throws himself in grief upon her, and Brutus withdraws the knife, releasing small rivers of blood. Brokenhearted Lucretius cries out to her, "That life was mine which thou hast here deprived" (1752). Collatine falls on his wife and in her blood "bathes the pale fear in his face" (1775) until "manly shame bids him possess his breath and live to be revenged on her death." Brutus holds out the bloody weapon, saying, "By this bloody knife we will revenge the death of this true wife" (1840-41). His compatriots fall to their knees and swear they will.
.......They then bear the body of Lucrece through the streets of Rome and inform the people of Tarquin's "foul offence" (1852). At the same time, they denounce the tyrannical rule of Lucius Tarquinius. The entire Tarquin family is rooted out, deposed, and banished. And in 509 BC, Rome establishes a republic ruled by representatives of the people. There will be no more Tarquins, no more kings.
.

.
Climax

.......The climax of the poem occurs when Tarquin forces himself upon Lucrece.

Themes

Objectification of Women

.......Collatine brags to his fellow soldiers that he has a wife of surpassing beauty. If a king possessed her, he says, he would surely increase his fame. It is as if she is a priceless painting or sculpture that must be seen to be believed. The narrator then says, "[W]hy is Collatine the publisher / Of that rich jewel he should keep unknown?" But the blabbermouth babbles on about Lucrece after "some untimely thought did instigate / His all-too-timeless speed." He succeeds in whetting the sexual appetite of Tarquin, who visits Lucrece when she is alone and, against her remonstrations to save her virtue, rapes her and flees. Both men thus use Lucrece as a mere object, Collatine to bolster his proud male ego and Tarquin to satisfy his lust. Tarquin, to be sure, commits the greater wrong; but he would never have forced himself upon Lucrece if Collatine had not unwittingly incited him.

Unbridled Emotions

.......Allowing his pride to control his tongue, Collatine boasts that he has a more desirable wife than any other soldier. Allowing his passion for Lucrece to gain sway, Tarquin rapes her.

Shame

.......Although entirely innocent of wrongdoing, Lucrece experiences intense shame after Tarquin rapes her--so intense that she wishes to die by her own hand, as the following passage indicates:
"Poor hand, why quiver'st thou at this decree?
Honour thyself to rid me of this shame;
For if I die, my honour lives in thee,
But if I live, thou liv'st in my defame;
Since thou couldst not defend thy loyal dame,
And wast afeard to scratch her wicked foe,
Kill both thyself and her for yielding so." (lines 1030-1036)
Guilt
.......Guilt begins to hound Tarquin the moment he leave's lucrece's house--guilt that he knows will never leave him.
Even in this thought through the dark night he stealeth,
A captive victor that hath lost in gain;
Bearing away the wound that nothing healeth,
The scar that will despite of cure remain;
Leaving his spoil perplex'd in greater pain.
She bears the load of lust he left behind,
And he the burden of a guilty mind.

He like a thievish dog creeps sadly thence,
She like a wearied lamb lies panting there;
He scowls and hates himself for his offence,
She desperate with her nails her flesh doth tear;
He faintly flies, sweating with guilty fear,
She stays, exclaiming on the direful night;
He runs, and chides his vanish'd, loath'd delight. (lines 729-742)
Figures of Speech
.......The language and imagery in the poem are elegant and accomplished, demonstrating great technical skill. Shakespeare was attempting to establish his reputation when he wrote the poem. If there is a weakness, it is that Lucrece sometimes resembles an automaton expressing emotions rather than feeling them. Following are examples of figures of speech in the poem.
Alliteration
From Venus' doves doth challenge that fair field;
Then virtue claims from beauty beauty's red,
Which virtue gave the golden age to gild (lines 58-60)

The coward captive vanquished doth yield 75
.
So guiltless she securely gives good cheer 89
.
Her joy with heav'd-up hand she doth express, 111
.
Upon the world dim darkness doth display, 118
Anaphora
His honour, his affairs, his friends, his state (line 45)
.
Be moved with my tears, my sighs, my groans (line 588)
.
For princes are the glass, the school, the book,
Where subjects' eyes do learn, do read, do look. (lines 614-615)

"Let him have time to tear his curled hair,
Let him have time against himself to rave,
Let him have time of Time's help to despair,
Let him have time to live a loathed slave,
Let him have time a beggar's orts to crave" (lines 981-985)

The more saw the blood his cheeks replenish,
The more she thought he spied in her some blemish. (1357-1358)
Metaphor
For he [Collatine] the night before, in Tarquin's tent,
Unlock'd the treasure of his happy state;
What priceless wealth the heavens had him lent
In the possession of his beauteous mate (lines 15-18)
Comparison of Lucrece to "treasure" and "priceless wealth"

Or why is Collatine the publisher
Of that rich jewel he should keep unknown? (lines 33-34)
Comparison of Lucrece to a jewel

sable Night, mother of Dread and Fear (line 117)
Comparison of night to a mother

Shame folded up in blind concealing night,
When most unseen, then most doth tyrannize. (lines 675-676)
Comparison of shame to a tyrant

'Poor broken glass, I often did behold
In thy sweet semblance my old age new born;
But now that fresh fair mirror, dim and old,
Shows me a bare-boned death by time out-worn:
O, from thy cheeks my image thou hast torn,
And shivered all the beauty of my glass,
That I no more can see what once I was!
Comparison of Lucrece to a mirror in which her father, Lucretius, can look to see a likeness of himself
Oxymoron
earthly saint (line 85)
.
poorly rich (line 97)
Personification
And wilt thou be the school where Lust shall learn?
Must he in thee read lectures of such shame? 617-618
Comparison of lust to a student
Simile
My sighs, like whirlwinds, labour hence to heave thee (line 586)
Comparison of sighs to whirlwinds

Feeble Desire, all recreant, poor, and meek, 710
Like to a bankrupt beggar wails his case (lines 710-711)
Comparison of desire to a beggar

He like a thievish dog creeps sadly thence,
She like a wearied lamb lies panting there (lines 736-737)
Comparison of Tarquin to a dog and Lucrece to a lamb
.

.......Ekphrasis is a device in which part or all of a literary work describes, comments on and/or analyzes a painting or another graphic work of art. In The Rape of Lucrece, ekphrasis occurs from line 1366 to 1533, when Lucrece contemplates a tapestry painting of a scene from the Trojan War. In it, she sees the Greek army bearing down on the defeated Trojans. It was a Trojan, Paris, who caused the war, provoking the Greeks by abducting Helen, the wife of the Greek king Menelaus. In line 1369, the narrator refers to the abduction as a rape. Lucrece, who has just been raped by Tarquin, no doubt compares herself to Helen. She also no doubt compares Tarquin to Sinon, a Greek who used to deceit to gain the Greeks entry to Troy, which they pillaged and burned. For more about the Trojan War, see the Iliad and the Odyssey.
Study Questions and Essay Topics
Lucrece is innocent of wrongdoing, yet she kills herself. Why?
Write an essay describing how a rape victim typically reacts the next day.
Write an essay describing how the husband of a rape victim typically reacts the next day.
Why does Collatine brag about the beauty of his wife?
Plays on DVD (or VHS)
..
Play
Director
Actors
Antony and Cleopatra (1974)
Trevor Nunn, John Schoffield
Richard Johnson, Janet Suzman
Antony and Cleopatra
BBC Production
Jane Lapotaire
As You Like It (2010)
Thea Sharrock
Jack Laskey, Naomi Frederick
As You Like It (1937)
Paul Czinner
Henry Ainley, Felix Aylmer
The Comedy of Errors
BBC Production
Not Listed
Coriolanus
BBC Production
Alan Howard, Irene Worth
Cymbeline
Elijah Moshinsky
Claire Bloom, Richard Johnson, Helen Mirren
Gift Box: The Comedies
BBC Production
Various
Gift Box: The Histories
BBC Production
Various
Gift Box: The Tragedies
BBC Production
Various
Hamlet (1948)
Laurence Olivier
Laurence Olivier, Jean Simmons
Hamlet (1990)
Kevin Kline
Kevin Kline
Hamlet(1991)
Franco Zeffirelli
Mel Gibson, Glenn Close
Hamlet (1996)
Kenneth Branagh
Kenneth Branagh,
Hamlet (2009)
Gregory Doran
David Tennant, Patrick Stewart, Penny Downie
Hamlet (1964)
John Gielgud, Bill Colleran
Richard Burton, Hume Cronyn
Hamlet (1964)
Grigori Kozintsev
Innokenti Smoktunovsky
Hamlet (2000)
Cambpell Scott, Eric Simonson
Campbell Scott, Blair Brown
Henry V (1989)
Kenneth Branagh
Kenneth Branaugh, Derek Jacobi
Henry V( 1946)
Laurence Olivier
Leslie Banks, Felix Aylmer
Henry VI Part I
BBC Production
Peter Benson, Trevor Peacock
Henry VI Part II
BBC Production
Not Listed
Henry VI Part III
BBC Production
Not Listed
Henry VIII
BBC Production
John Stride, Claire Bloom, Julian Glover
Julius Caesar
BBC Production
Richard Pasco, Keith Michell
Julius Caesar (1950)
David Bradley
Charlton Heston
Julius Caesar (1953)
Joseph L. Mankiewicz
Marlon Brando, James Mason
Julius Caesar (1970)
Stuart Burge
Charlton Heston, Jason Robards
King John
BBC Production
Not Listed
King Lear (1970)
Grigori Kozintsev
Yuri Yarvet
King Lear (1971)
Peter Brook
Cyril Cusack, Susan Engel
King Lear (1974)
Edwin Sherin
James Earl Jones